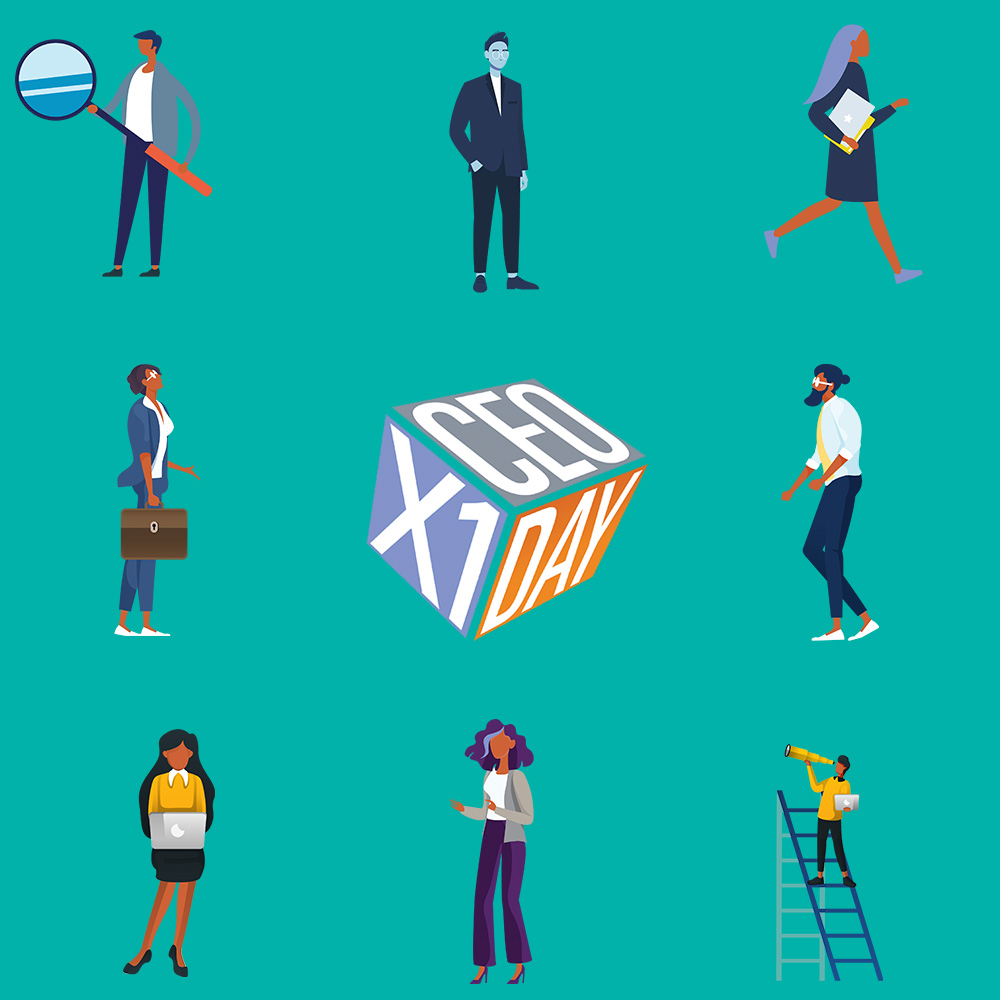 A global programme, CEOx1Day provides the opportunity to spend a day shadowing a successful top Chief Executive.
CEOx1Day is designed to uncover some of the most promising future leaders and give them an opportunity to walk in the shoes of a senior executive.
By spending a day with the CEO, undergraduates from universities and colleges are able to learn about the responsibilities and complexities required for today's leading executives while also getting a feel for how these leaders create value in their organisations.
It is also an opportunity for CEOs to connect with and better understand what drives the next generation.
Participating companies and organisations have included several FTSE listed companies, BT, ITV, Standard Chartered, Deloitte, Legal & General, The Cabinet Office and the National Trust.


MORE ABOUT CEOx1Day UK
We are looking for students to become CEOs of the future. The programme is open to undergraduate students at UK universities and colleges.
CEOx1Day UK Student Pack Download
Interested in participating in the CEOx1Day programme? 

CEOx1Day UK Student Applications

Applications close on 15th December 2023 5pm GMT. Candidates are chosen at the beginning of April and the day with the CEO will take place from May-June 2024.
Please see the timetable here for more information on timings.