10 Feb 2023
Diversity Dilemmas Newsletter - Issue #3
Subscribe to our newsletter. Enter your details below.
Read the third issue of our monthly Diversity Dilemmas Newsletter here.
Our third issue focuses on two dilemmas that two organisations are currently facing. Firstly, how to increase employee engagement in I&D through a digital platform, and secondly, how to implement world class workplace adjustments.
We address how to ensure all employees have a clear roadmap of what is expected from them in the workplace regarding how to be inclusive. This includes access to role model examples and the information to empower action. We also cover how to ensure workplace adaptions are "business as usual" and not an afterthought to ensure everyone can fulfil their potential. These ideas come from UK based DE&I professionals at our Diversity Dilemmas events.
Dilemma 1: New Digital Employee Platform Engagement
A hospitality/leisure organisation have a new digital employee platform. They want to leverage this new platform to engage, connect, and update the whole workforce on DE&I initiatives, ultimately driving and progressing engagement and retention.
THE SOLUTION
Dilemma 2: Aiming for world-class workplace adjustments
In a large, global technology firm their disabled colleagues feel that the disability agenda is a poor relation to other areas of diversity (even with a clear strategy and action plan in place).
THE SOLUTION
Want to be the first to receive our next issue?
Our Diversity Dilemmas newsletters are based on real-life situations that our clients discussed with us at our Diversity Dilemma workshops. Be the first to receive our next issue where we provide real solutions to your Inclusion and Diversity Dilemmas, from our I&D professionals. You will also be invited to our next exclusive Diversity Dilemma workshop where you will have a chance to discuss your own real-life dilemmas with our team.
Click the link below to receive our next issue straight to your inbox.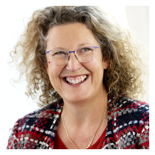 Sue Johnson
Inclusion & Diversity Consulting by Odgers Berndtson is led by Sue Johnson. Sue is the former Head of I&D for the Nestle Group, and former I&D Practice Lead for PwC Switzerland.
Read our collected insights and opinions on the subject of Inclusion and Diversity in the workplace and beyond our Diversity Matters page.