31 Oct 2022
Diversity Dilemmas Newsletter - Issue #1
Subscribe to our newsletter. Enter your details below.
Catch up on the first issue of our monthly Diversity Dilemmas Newsletter here.
Welcome to the first newsletter from Inclusion and Diversity Consulting by Odgers Berndtson. We help clients become demonstrably more inclusive, through advisory, data analytics, and upskilling services.
This is a newsletter a bit different from the norm, we want to focus on sharing with you creative solutions and ideas to solve your organisations Equity, Diversity and Inclusion Dilemmas.
Our first issue focuses on data. How to effectively gather diversity data from both an employee, and client perspective. These ideas come from UK based E, D&I professionals at our Diversity Dilemmas events.
Dilemma 1 - Capturing Client Data
A housing organisation want to capture client protected characteristics data to improve the level of service to their residents. For example, if there is a person with a physical disability, they can provide a stair lift.
THE SOLUTION
Dilemma 2 - Capturing Employee Data
A professional services organisation wants to reach 100% employee disclosure data, they are currently at 85%. How can they gain the 15% of employees who have not disclosed? Will this be possible? How?
THE SOLUTION
Want to be the first to receive our next issue?
Our Diversity Dilemma newsletters are based on real life dilemmas which our clients have discussed with us at our Diversity Dilemma workshops. Be the first to receive our next issue where we provide real solutions to your Inclusion and Diversity Dilemmas, from our I&D professionals. You will also be invited to our next exclusive Diversity Dilemma workshop where you will have a chance to discuss your own real life dilemmas with our team.
Click the link below to receive our next issue straight to your inbox."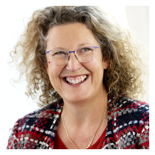 Sue Johnson
Inclusion & Diversity Consulting by Odgers Berndtson is led by Sue Johnson. Sue is the former Head of I&D for the Nestle Group, and former I&D Practice Lead for PwC Switzerland.
Read our collected insights and opinions on the subject of Inclusion and Diversity in the workplace and beyond our Diversity Matters page.