14 Nov 2022
Diversity Dilemmas Newsletter - Issue #2
Subscribe to our newsletter. Enter your details below.
Catch up on the second issue of our monthly Diversity Dilemmas Newsletter here.
Our second issue focuses on leadership engagement and cultural change. Ensuring leaders and stakeholders foster a sense of urgency for I&D across organisations, as well as how to embed a suite of new workplace behaviours around the globe. These ideas come from UK based E, D&I professionals at our Diversity Dilemmas events.
This is a newsletter a bit different from the norm, we want to focus on sharing with you creative solutions and ideas to solve your organisations Equity, Diversity and Inclusion Dilemmas.
Dilemma 1: Engaging Senior Leadership
A UK based energy utility organisation has been working on I&D for a while, with a number of highly energetic employee resource groups in place, and an I&D steering committee. They are looking to further engage senior leaders to accelerate I&D progress.
THE SOLUTION
Dilemma 2: Globally Embedding Inclusion
A multinational professional services organisation is looking to use their newly launched set of behaviours to improve the company's culture of inclusion. With more than 100 offices globally, embedding these throughout the breadth and depth of the organisation is proving challenging.
THE SOLUTION
Want to be the first to receive our next issue?
Our Diversity Dilemma newsletters are based on real life dilemmas which our clients have discussed with us at our Diversity Dilemma workshops. Be the first to receive our next issue where we provide real solutions to your Inclusion and Diversity Dilemmas, from our I&D professionals. You will also be invited to our next exclusive Diversity Dilemma workshop where you will have a chance to discuss your own real life dilemmas with our team.
Click the link below to receive our next issue straight to your inbox.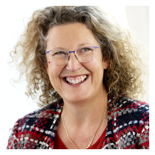 Sue Johnson
Inclusion & Diversity Consulting by Odgers Berndtson is led by Sue Johnson. Sue is the former Head of I&D for the Nestle Group, and former I&D Practice Lead for PwC Switzerland.
Read our collected insights and opinions on the subject of Inclusion and Diversity in the workplace and beyond our Diversity Matters page.