03 Mar 2022
Leaders, Diversity is Your Job
Subscribe to our newsletter. Enter your details below.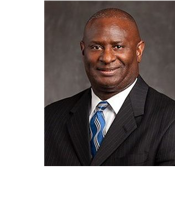 Author: Marty Belle, Partner at OrgShakers
Digging into Odgers Berndtson's diversity, equity and inclusion data, my colleagues and I found something encouraging and interesting: the more diverse a company's board, the more diverse the entire organization is likely to be. 


I love this insight, because it underscores what we at OrgShakers know to be the case: great leadership lifts and strengthens every aspect of an organization. This is especially true when it comes to diversity, an endeavour that often requires a shift in an organization's context and culture, both of which are naturally validated (or invalidated) by a company's leadership.  
Although all of us play an important role in increasing diversity, equity, and inclusion, organizational leaders have the authority, resources, and perspective—and therefore the responsibility—to make sure the organization is making progress.  
Where to start? I'm so glad you asked. Here are three ways that you, as a leader, can begin positively impacting diversity in your organization:  
1. Know that diversity starts with you
As noted above, Odgers Berndtson's data shows that organizations that are more diverse at the highest levels of the company are more diverse in general. Leaders have a significant impact on diversity. This means leaders must be prepared to personally change in addition to changing organizational culture.  
An immediate change leaders can model is recognising differences as a competitive advantage. You can do this by consistently seeking out team members to solve key business problems who have different points of view, and promoting the trailblazers who are willing and eager to challenge themselves and others to push past the status quo. 
2. Assess your full organization
My colleague, Robert Satterwhite, writes about reducing bias through assessments for individual hires. DEI efforts can and should also include assessment of your full organization (Robert would back me up on that one). This is one of the best ways to identify barriers to sustained change and get off the merry-go-round of one size fits all diversity interventions that do not work. 
3.
Help your employees embrace inclusion 
Numbers show that, though our biggest companies are hiring diverse leaders at a faster rate than ever before, tenure numbers are still low for the group as a whole. Although low tenure could indicate more new hires, we believe at least some of those low numbers are driven by lack of retention: diverse leaders may not be finding a place they feel comfortable long-term. 
Retention of diverse talent is so important, but it's impossible without a receptive culture and teams. As a leader, it is up to you to model inclusion for the organization and give your employees the resources they need to follow your example.  
Leaders must create a safe environment for change by being vulnerable and creating a space for team members to do the same. Invite employees to experiment with new inclusive behaviours, such as sharing their worldview, and honour their perspectives as part of their lived experience even when it does not line up with yours.  
Developing an imperative for becoming more inclusive and diverse is critical to sustaining change and higher performance.
Sustained change occurs when each team member understands how diversity of the organization benefits them personally, and diversity, equity and inclusion are embedded into the operating strategy as a way of life.

 
DEI is an ongoing effort for any organization and is hard work. It will not be accomplished overnight or through one-off hires. It requires intentionality, long-term strategic vision, and perseverance. Luckily, it's unlikely you become a leader without those very qualities. Draw on your strengths, influence your organization, model inclusive behaviour for your team, and forge ahead.  
We at Odgers Berndtson are on a diversity and inclusion journey, too. If you want someone at your side, we hope you'll reach out. 
-Marty Belle, Partner at OrgShakers