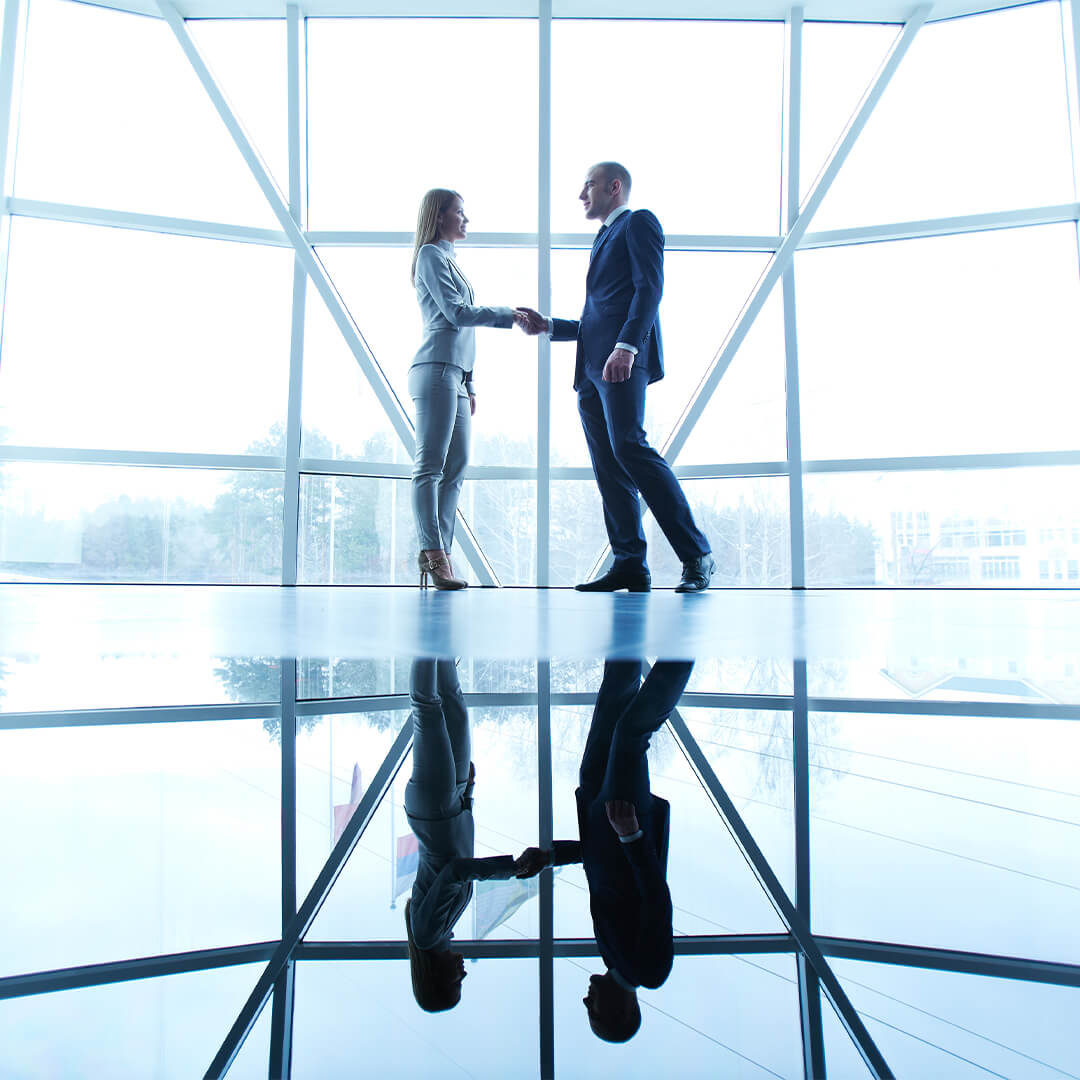 50% to 70% of executives fail within 18-months of taking on a new role, regardless of whether they were an external hire or promoted from within.*
Why the high failure rate? Research by McKinsey found that three-quarters of executives considered themselves unprepared for a new position because of poor onboarding processes. And in a survey of 2,600 Fortune 1,000 executives conducted by Navalent, 76% said that leadership development processes were inadequate, and 55% rated executive coaching insufficient – if it existed at all.
Odgers Berndtson have developed a unique, integrated Executive and Team Onboarding program which complements the Executive Search process in a way which enables our clients to more effectively support the transition of executives into a new role, thereby gaining a significant competitive and commercial advantage.
The program blends the experience of our Human Capital Practice and the proprietary Prism® online psychometric tool to provide the richest, most nuanced understanding of the Executive their Team by integrating six modules across 54 attributes.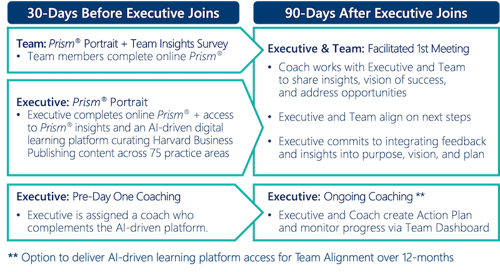 Before the new Executive joins the organization, both the Executive and the members of their Team complete a Prism® Portrait. Our experienced coaching professionals then work with the Executive and their Team to leverage insights from their Prism® Portraits in a way which enables them to identify and agree a shared purpose, vision, and team plan which optimizes their collective strengths.
In addition, the Executive creates a personal development plan based on their Prism® Portrait and is supported by an AI-enabled learning platform curating digital content from Harvard Business Publishing across 75 practice areas.
The Executive also utilizes the platform's Team Dashboard to monitor and measure progress and performance against agreed 90-day and 1-year goals.